We are hiring subs for the 2022-2023 school year.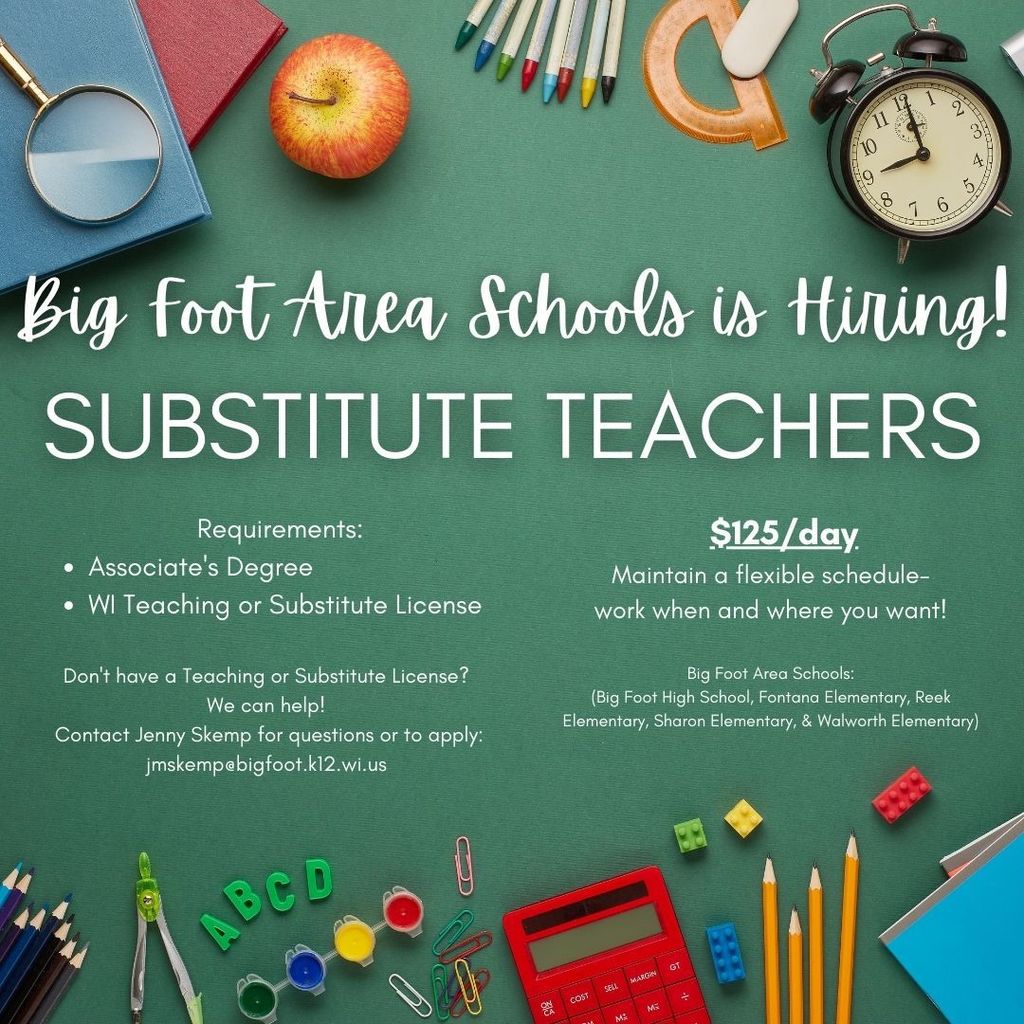 Registration is open for the 2022-2023 school year!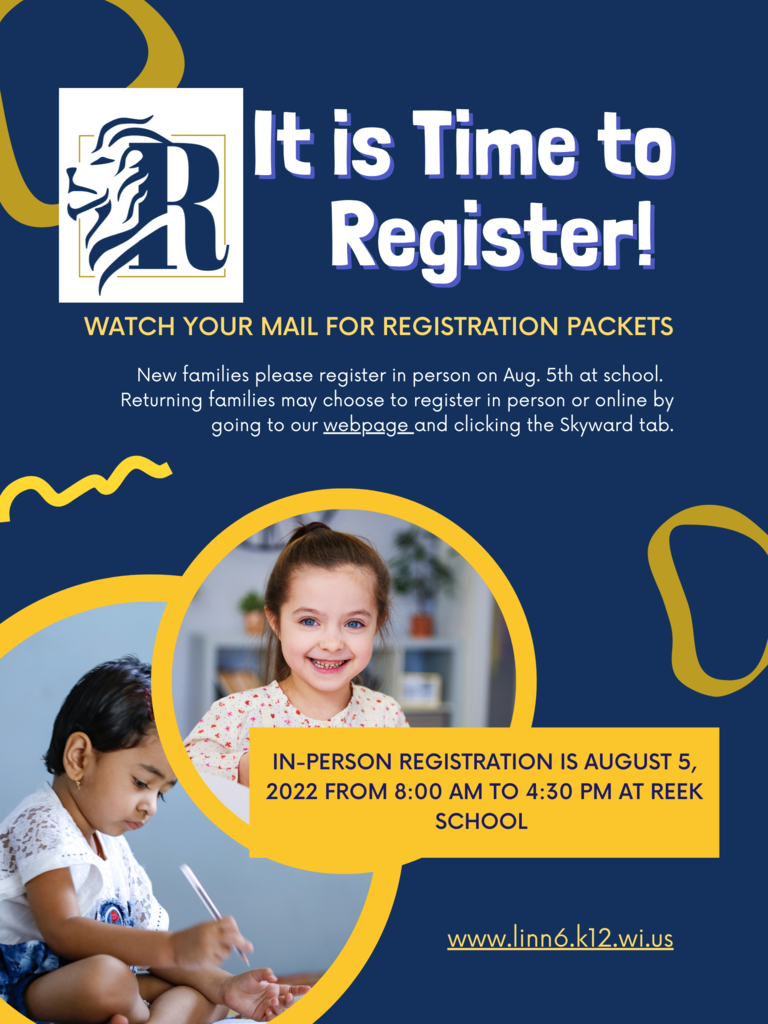 Congratulations to all Reek School graduates of 2022! Thank you to all students and families for a wonderful year. Congratulations to Dr. Samantha Polek and Mrs. Nancy Castelein for your many years of service. Enjoy your retirement. We are all grateful for you.

The 5K Milwaukee Zoo field trip is rescheduled to May 31st.

Reek's middle school students will be outside all day Thursday and Friday, May 19 and 20 during this year's Outdoor Education program, which takes place on and near school property. Students should dress for the weather and have outdoor essentials ready to bring to school for exploring and learning. Essentials are: a water bottle, sunscreen, bug spray, hat, sunglasses, comfortable and layered clothing, closed-toe shoes and socks, and rubber boots. Students will be working in different outdoor regions which include the woods, swampy areas, prairies, and grasslands during explore times. Students may order hot lunch or bring their own lunch. The hours of the program run during normal school hours.

This week's dodgeball tournament is cancelled due to lack of interest and participant sign-up.

The middle school lake hike is rescheduled to Friday, May 13. Students should wear tennis shoes for walking from Reek School to Lake Geneva on the lake path. Students may choose to bring a disposable water bottle. No other items are needed and should remain at school. Students will return for lunch at school and will have regularly scheduled classes when they return.

Thank you to all who helped to make Reek School's Pancake Breakfast Fundraiser successful!

Track Schedule Change: There will be no practice on Thursday, May 5.

Please check the revised track schedule under the News section. There is no practice or school on Good Friday or Easter Monday.

Registration for our Three Year Old Kindergarten Program has begun for the 2022-2023 school year. 3K students must be 3 years old by September 1, 2022. The session runs Monday-Friday, 8:00 a.m. – 11:15 a.m. If interested, please call Reek School at (262) 248-4120. For more information, please see the 3K-Information packet found on our webpage, under the Documents tab.

Reek School is hosting a movie night on Friday, March 4, at 6:00 pm. Admission is $1.00, and concessions are available.​

Reek's School Club meeting is rescheduled to tonight, Wednesday, February 23, at 6:30 pm.

Reek School and all Big Foot Area Schools are closed today, Tuesday, February 22, 2022, due to weather.

Thank you to all students, families, and teachers who contributed time, motivation, and donated items to the Grateful to Give Food Drive coordinated by the 7th grade homeroom. Congratulations to the winning second grade class for donating over 400 items to the Lake Geneva Food Pantry! Reek School donated over 2,200 items throughout the month of January!

Reek School's after school ski program at Grand Geneva begins today!

Important Announcement: Boys basketball practice is CANCELLED today, Wednesday, December 15, and the game against Fontana tomorrow, Thursday, December 16 is CANCELLED due to many absent students this week. Please plan on attending practice on Friday morning from 7:00 am - 8:00 am in preparation for the final tournament on Saturday, December 18.

Basketball Update: There is NO practice on Wednesday, December 8 and Thursday, December 9. Thank you.

Today is an Early Release day. Students will be dismissed at 12:45 and 1:00. There will be NO CHILDCARE TODAY.

CBS 58 Meteorologist, Drew Burgoyne, visited Reek School from Milwaukee today to talk about tornados and extreme weather. Watch the 5:00 pm and/or 10:00 pm news tonight, November 15, to see your child on live TV!