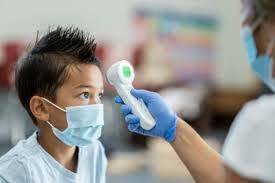 Student Health
Elizabeth Narut
Friday, September 25, 2020
Please continue to be vigilant with regard to your children's health. Please
symptom check and do not send your child to school if these symptoms are
present: fever, sore throat, cough, shortness of breath, headache, muscle ache,
nausea, or diarrhea. If you feel the need to give your child Tylenol or some other
pain medication because the child is complaining, then you should not send the
child to school.