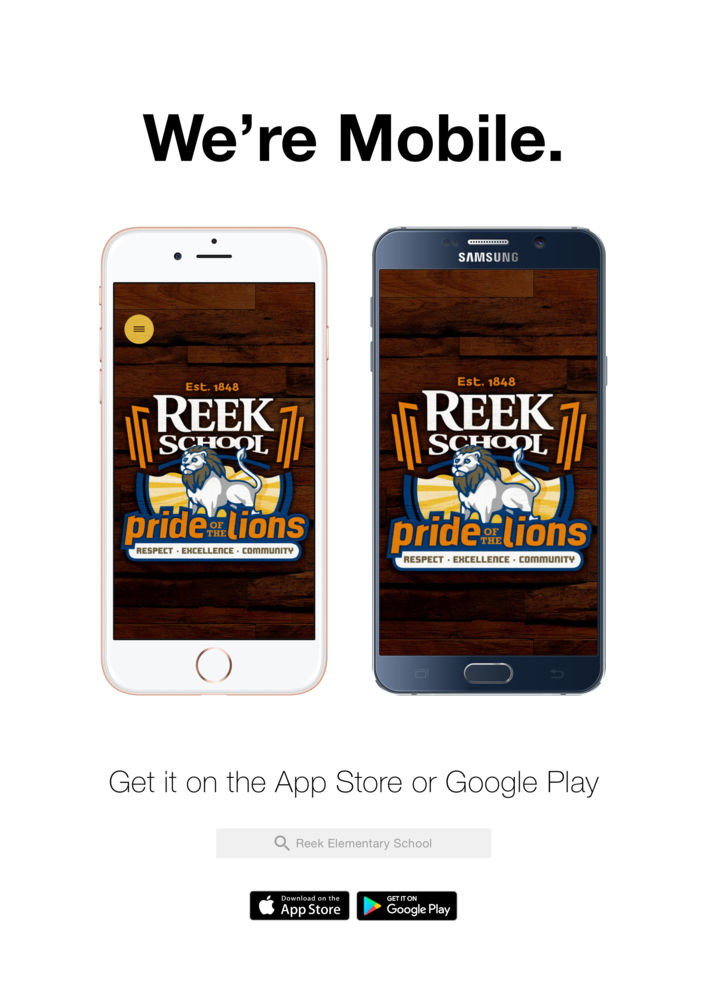 Plan Ahead With Reek's New App!
Elizabeth Narut
Friday, June 29, 2018
No more clutter! You no longer have to keep track of flyers, letters, permission slips, and schedules! Check out our new website in full detail AND download our new Reek School mobile app for easy access! Next school year will be a breeze. Check it out!